Venue & information
On the banks of the Canal de l'Ourcq, 5km from Paris.
Information
The 6th edition of the Ouishare Fest will take place at La Prairie du Canal, in Bobigny.
Located in Bobigny (Greater Paris), outside the city, in the open air, the venue conveys strong environmental values and ambitions.
A large outdoor space is dedicated to urban agriculture and sustainability, an oasis in the middle of the city.
Address
GPS : in front of 2 avenue Jean Jaurès, 93000 Bobigny. 
ACCESS
We are setting up an on-site bike park to allow participants to come with their favorite means of transport 😉
The bus stop LA FOLIE, close to the Fest entrance, is served by buses 147, 301 and 322.
The metro stops Bobigny – Pantin – Raymond Queneau (line 5) are about 10 minutes walk away.
The location does not allow for car parking and we have not identified a car park nearby.
Warning: The Fest is held this year in a wasteland along the canal, prefer sneakers to heels!
Crossing a border?
Information from the Ministry of Europe and Foreign Affairs: 
« If you are arriving from a country within the European space, you can enter France. You must comply with health regulations to enter France (PCR test and sworn declaration). You are not required to self-isolate.
The countries which comprise the European space are all the European Union Member States, as well as Andorra, the Holy See, Iceland, Liechtenstein, Monaco, Norway, San Marino and Switzerland. »
Catering
Some tickets include meals. For others, we will provide several catering options – to be purchased directly on site. We are committed to providing a balanced, local and seasonal catering offer in line with our Zero Waste approach and Covid protocol. 
A soft drink bar will be open all day on a free donation basis.
A bar with a local and varied offer will open in the evening with fixed prices.
Accomodation
Suggested accommodation:
St Christopher's Inn (10th arrondissement): 30 min direct by metro line 5 but further away and more Central to Paris
Generator Paris, Colonel Fabien: 30 min direct by metro line 5 (on the more expensive side)
Please note that no wifi, phone charging station or printing facilities will be available on site. Leaving our terminals behind, this will hopefully augment the experience of being together.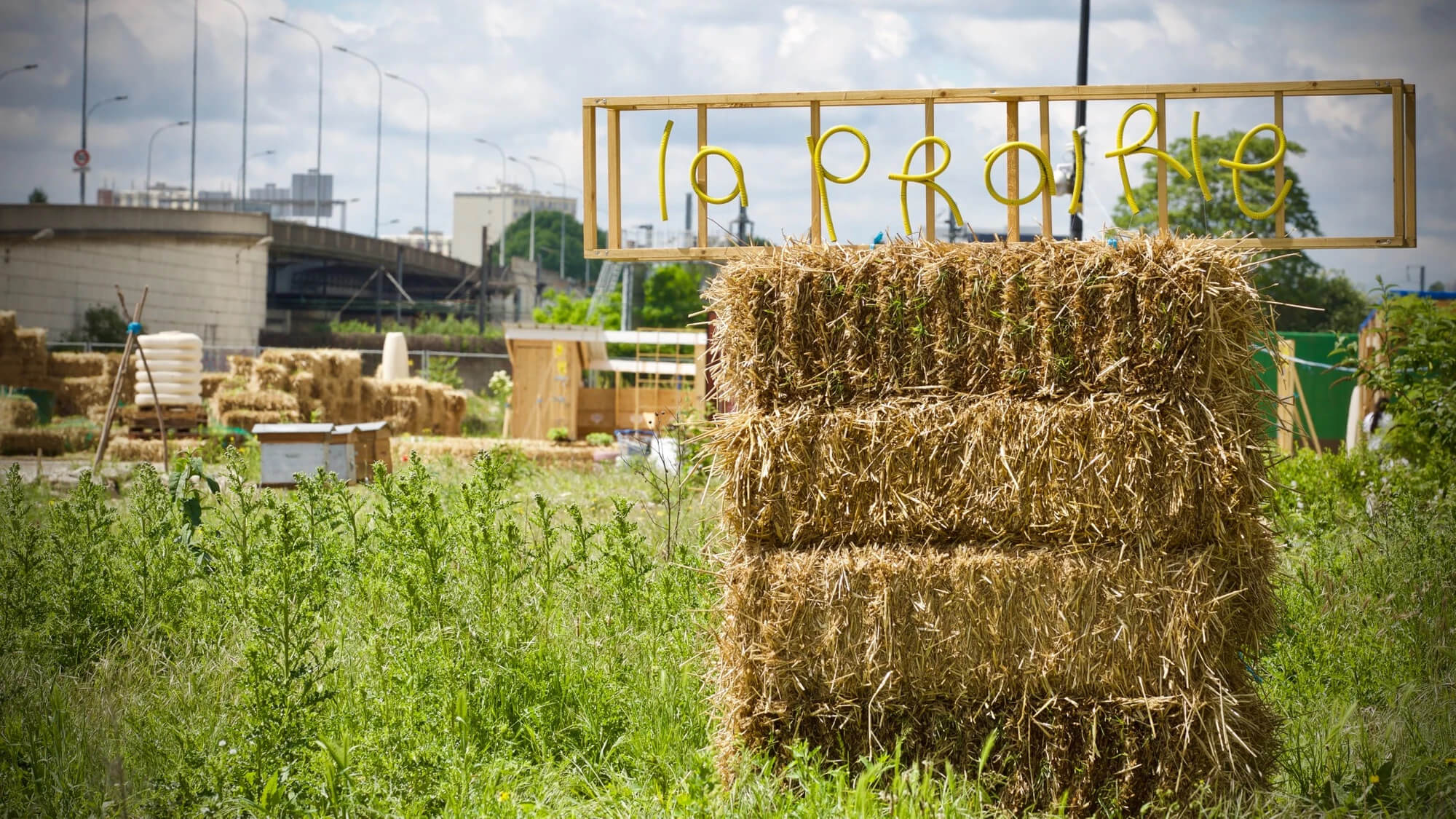 Covid proofing
We design the Ouishare Fest (program, spaces, circulation and overall experience) in order to bring you a maximum of guarantees regarding the Covid19.
First, we are setting up a limited number of participants even though our site is outdoors and exceeds 2000m2.
Secondly, all the sessions will be held in a seated format and we pay particular attention to the air circulation in all our facilities.
Finally, we are constantly monitoring changes in government and prefectural regulations in our event design.
Our measures.
Zero waste
Since the beginning of Ouishare, we have designed our events with a strong desire for a Zero Waste approach.
Here are some of our actions : 
We anticipate solutions to limit waste production at each step of the project.
All produced waste is sorted, with priority given to compostable and recyclable waste.
We use dry toilets to reduce our consumption of water and chemicals.
Over the years, we have created the OuiKit, a non-disposable tableware kit (glasses, cutlery, plates, etc.) that we use for all our events and we encourage all participants to use their own flask.
We accurately plan for food and drink quantities.
We avoid personalising and dating our communication tools and signage with ephemeral information so that they can be reused from one year to the next.
We design a scenography (decorations and furniture) that favours lending, renting, reuse and upcycling.
We are limiting the number of printouts of the programme and encouraging participants to download the programme onto their mobile phones.
We are implementing a donation policy at the end of our events (food, materials, furniture).
We demand that our suppliers to respect our "zero waste" commitments.
Code of conduct
Ouishare Fest is an international event that aims to connect, co-create, inspire and share positive vibes. It brings together a diverse global community and mixes a multitude of skills, talents, experiences, cultures and opinions. 
Participants may respect this code of conduct to ensure a safe and serene atmosphere for everyone: 
Ouishare Fest is an inclusive event, respecting all individuals, regardless of their sex, gender identity and expression, age, sexual orientation, disability, physical appearance, body size, race, ethnicity, religion (and lack thereof), opinion or technological choice.

We encourage participants to be respectful of other participants. If someone is bothering you, politely ask them to stop; if you can't solve a problem yourself, contact the organising team.

We encourage participants to be kind, courteous, helpful and to smile. Also, please avoid degrading, discriminating, harassing, hateful behavior and any physical or verbal threats. Dissemination of pornographic images in public spaces, deliberate intimidation, stalking, photographic harassment, recording, prolonged disruption of sessions and meetings, inappropriate physical contact, and unwanted sexual attention will not be tolerated.
We believe that peer-to-peer discussion, feedback and correction can help build a stronger, safer and more welcoming community in the pursuit of peaceful resolutions to disputes. If you have any questions, please contact the organising team directly. In advance, we thank participants for their help in keeping the event welcoming, respectful and friendly.
Participants who violate this code of conduct may be expelled without refund.
We want to thank all Ouishare Fest participants for helping us make this event the respectful and inclusive community that it is.
Special thanks to Yes and Yes Yes and Conference Code of Conduct, whose codes of conduct inspired some changes in our own.
Get the latest updates >
New speakers, schedule, private events… no spam, promise!
Ouishare who?
Ouishare is an international network defined by five values: collaboration, openness, care, do-cracy and permanent beta. A non-profit started in France in 2012, today Ouishare's network spans from Europe to Latin and North America, to the Middle-East.
We use Mailchimp and Yurplan to manage the data we collect.
Click on their name to read their GDPR policy. Contact us for any request.
Pictures by Stefano Borghi
Visual identity by Kiblind